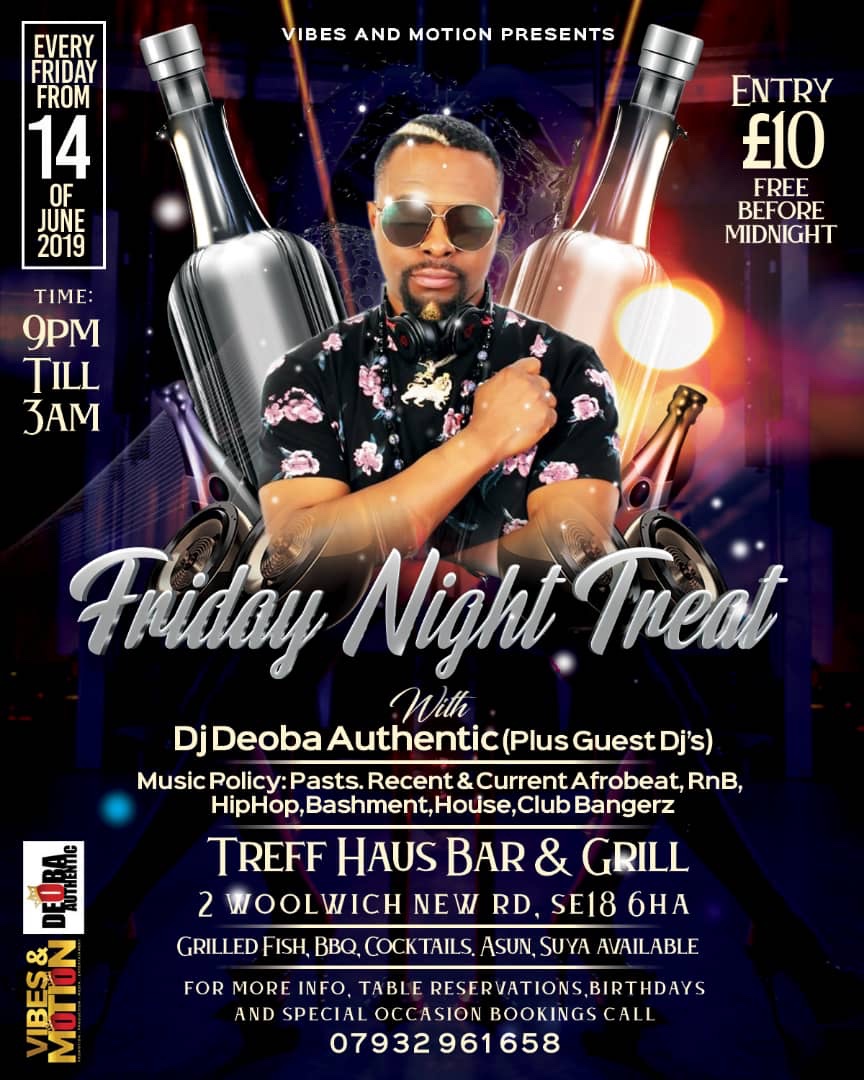 *Vibes and Motion presents*
*FRIDAY NIGHT TREAT*
(Every Friday From 14th Of June 2019)
*With DJ Deoba Authentic (Plus Guest DJs)*
At Treff Haus Bar & Grill, 2 Woolwich New Rd, SE18 6HA,
*Music Policy: Past, Recent and Current Club Bangerz all in da mix*
9pm till 3am
"Grilled Fish, BBQ, Asun, Suya available"
Entry: £10, (Free before Midnight)
*For more info, Table Reservations, Birthdays and special occasion Bookings call 07932 961 658*
????????????